You can't build anything without a solid foundation. A strong foundation holds a structure in place and keeps it strong, and stable. To build a strong foundation, the earth beneath the structure needs ample preparation from an expert excavator.
Excavation is the most important step in any construction project, including home expansion projects, property additions, deck construction, tiny house construction, play areas, pools, and more.
No matter what you are building, making room for, or adding on to, call the #1 rated Snohomish County excavator, In-Depth Excavation. (425) 367-1521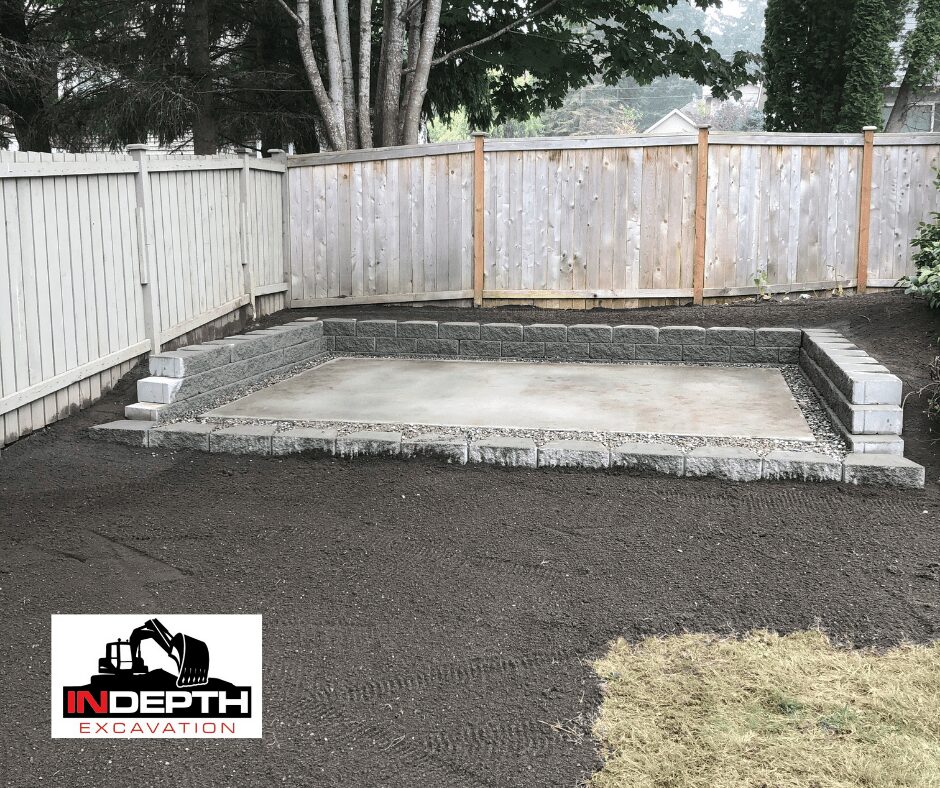 Don't Start Your Project Without an Excavator.
There could be serious implications if you start a project without proper excavation. Saving time and money on a project is always good, but not calling an experienced excavator is dangerous. If you call In-Depth Excavation, then you will save time and money without the hassle of doing something you'll regret later.
Imagine you want to build a structure in your backyard and thought you could skip calling an excavator. There is a good chance that if you didn't prepare the ground, your structure would eventually sag into the earth. Without proper excavation, rainwater cannot drain away from the structure, causing it to flood and fall apart. We're not saying it's certain, but the photos below might be examples of projects where the owners tried to save money by not calling an excavator.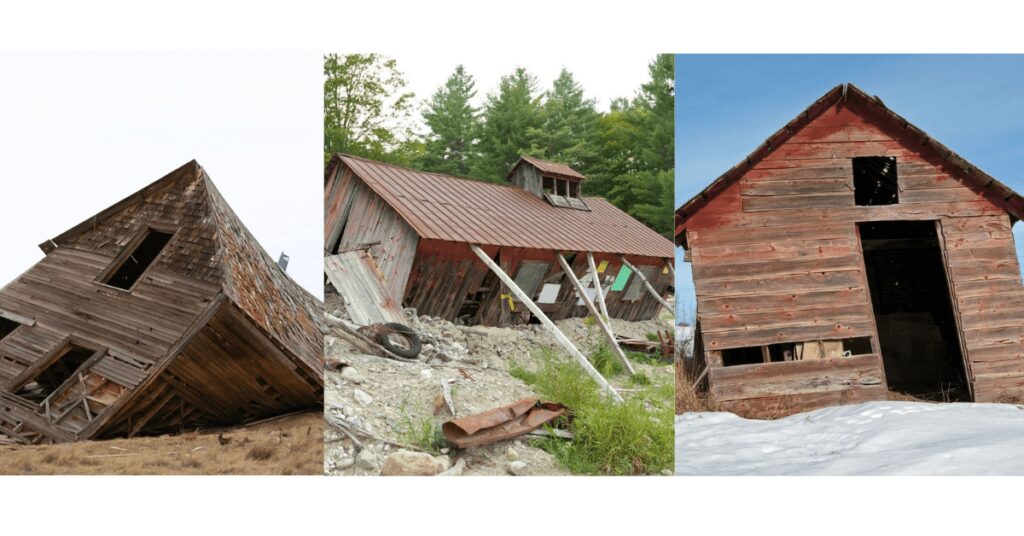 Why excavation is the most important step in construction projects.
Excavation begins the construction process by clearing and grading the area chosen for a particular job. After an excavator provides a new space for the structure, they lift out rocks, soil, debris, and unusable materials for the build. Once the area is clean, excavation digs trenches and tunnels for pipes, electric and underground utilities. Afterward, they fill in the hole and pack the dirt back in the ground for leveling. They may add different materials that stabilize and strengthen the area for the building. They also establish walls to counterbalance the soil and protect workers while also providing them an area to work under the ground.
When you decide that you want to begin a construction project, you'll need permits. In-Depth Excavation has the knowledge of what permits you need and how to get them. With years of experience in the Snohomish County area, In-Depth Excavation is familiar with local ordinances, procedures, and safety regulations. Feel free to ask any questions.
Excavation for many projects
If you are building a new house or making property enhancements, In-Depth Excavation offers many necessary services. In-Depth Excavation skillfully offers these services at an affordable price. Whatever plans you have for your yard refinement project, In-Depth provides all kinds of remedies and recommendations to move your project forward. See our full list of services for more information.
Side Sewer Projects – Digging for and providing waterline locations, sewer lining, and pipeline replacement. Installation and trenching for french drains.
Land Clearing/ Blackberry Removal – In-Depth Excavation has the expertise to rid your property of nuisance blackberry bushes. Clean your acreage and remove pesky, overgrown hindrances. Land Clearing includes the removal of large stumps, dirt mounds, rocks, and unusable materials.
Demolition – Removal, and relocation of existing structures with proper demolition techniques. Proper distribution of all materials and recycling leftover debris.
Dry & Wet Excavation – Digging and removal of rocks, debris, rubble, rerouting water drainage, transfer earthbound material.
Earth Grading Services – Preparation of land for roads, driveways, parking lots, all types of construction.
In-Depth Excavation handles your needs with over 20+ years of combined experience. We hold values of being ethical, responsive, adequately priced, and customer service-oriented in high regard. We work closely with our customers to give them exactly what they want for their project. We offer advice when guidance is needed.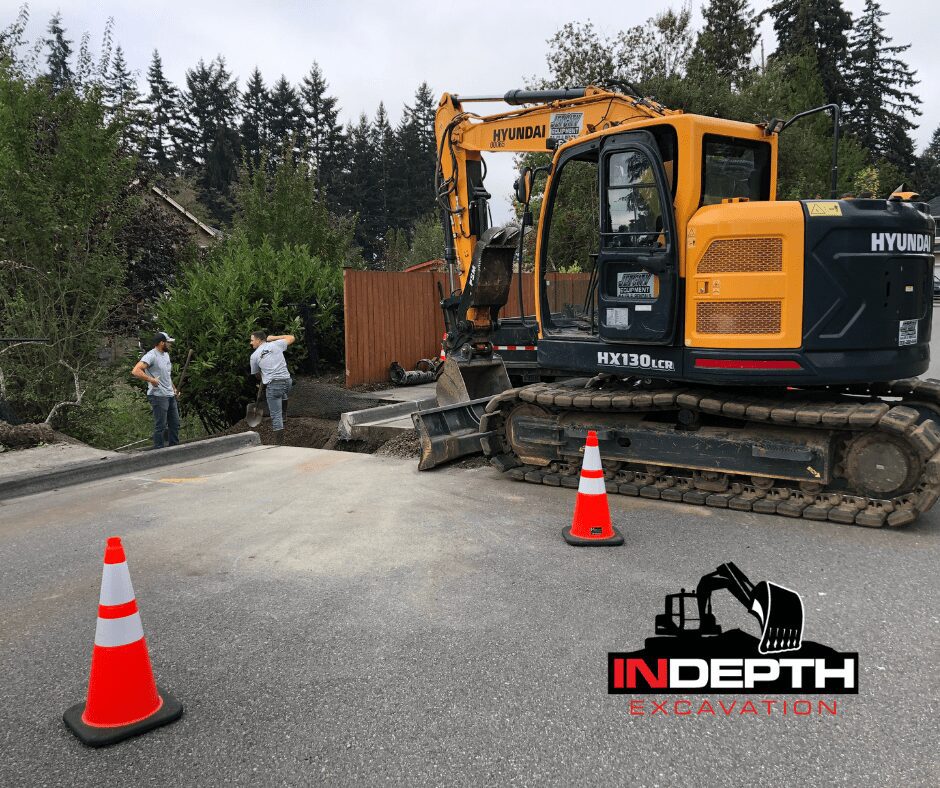 News In Excavation:
Now that you know how important excavation is for your project, make sure you know the difference between excavation types.
As you can see, construction excavation is not the same as archeological excavation. The practice of excavation is as old as the ancient Egyptians who used it to build the pyramids. According to Merriam Webster, the word excavation means to "form out a hole, dig it out, hollow it out and expose it to view." The difference between an archeological and construction excavation is that science studies the contents of the dig, while a construction excavator hauls away the contents.
Archeological excavations usually dig throughout an area to expose ancient artifacts documented in this article from the Washington Post. "LONDON — A vast ancient Roman trading settlement has been unearthed in England during routine digging work for a new high-speed train track." In this case, an actual excavation company exposed an archeological dig for construction purposes.
In-Depth excavation may not discover an ancient Roman settlement under your property, but they will do a great job on your next construction project.
Call In-Depth Excavation (425) 367-1521 or www.indepthex.com.