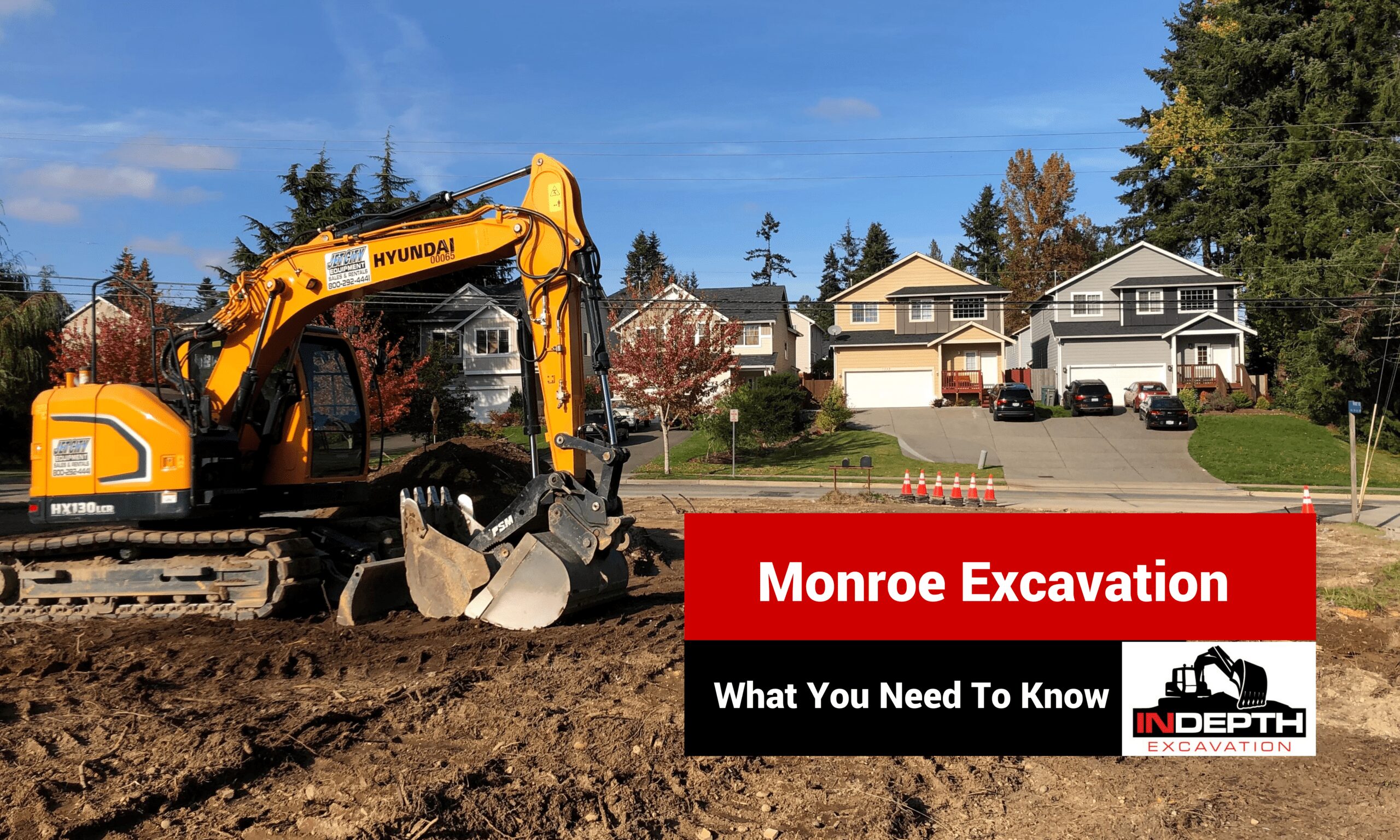 To avoid property damage and potential personal injury, you must have these foundation or commercial excavation issues resolved by a team of professionals. Avoid losing money from property damage by ignoring the problem or trying to fix it yourself.
Are you battling with foundation problems or needing to find a reputable commercial excavating team to handle an upcoming project? Did you know that ignoring these problems can be dangerous and lead to costly property damage?
Earth Grading – Grading is the work of ensuring a level base, or one with a specified slope. We provide earth grading with many other excavation services.
In-Depth Excavation is the proven leader for Monroe dirt work and earth grading projects.
It's no secret that the demand for professional excavation services in Monroe and the Snohomish area is on the rise. The same goes for construction, landscaping, and similar fields.
While this is an exciting time to be a part of the industry, more companies are trying to get a piece of the action. The new explosion in construction has created quite a bit of competition, with some companies marketing themselves as superior to their counterparts.
Here at In-Depth Excavation, we have always been proud to deliver unparalleled service, and we're grateful to have won over so many loyal customers throughout the years. But if you're still on the fence about which company to choose, we've compiled a list of why our team should be your first and only choice when looking for top-quality excavation services.
We adhere to strict safety standards.
We own our equipment. You won't need to rent extra expensive machinery.
Our team is highly experienced, fully trained, and professional.
We use state-of-the-art technology.
Customer service is our top priority.
Our services are well known and respected in our community.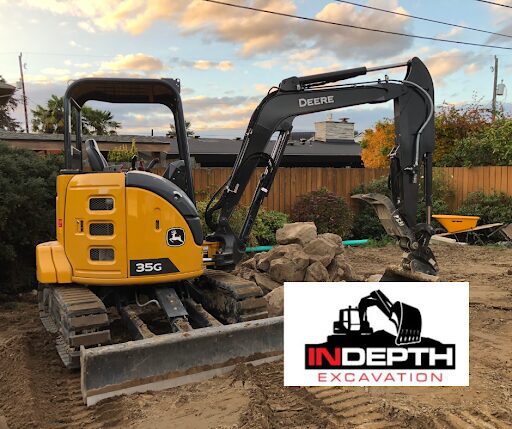 In-Depth Excavation has helped businesses and homeowners in Monroe and surrounding areas with their dirt work projects. Our owner, Dillon Aschenbrenner, brings over 20 years of experience to your project. The team is fully licensed, bonded, and insured to take on any size job you can throw at us.
We understand that the excavation process can be a challenge. That is why we utilize the latest equipment and technology to minimize the impact on your property. We work closely with our customers to ensure that every project is completed on time, within budget, and to the highest quality standards.
We are equipped for both large and small projects.
In-Depth Excavation specializes in both residential and commercial projects. Whether you're building a home or preparing a commercial site for construction, In-Depth Excavation has got you covered. Call us today for a free estimate! (425) 367-1521
We fully commit to your satisfaction.
We are committed to your total satisfaction from our first consultation to the final clean-up. We take an "unlimited approach" to excavating, putting you, the customer, first.
We are committed to your total satisfaction from our first consultation to the final clean-up. Our services include:
Demolition
Digging
Driveway Installation
Earth Moving
Land Cleaning &
Clearing
Land Grading
Retaining Walls
Side Sewer
Site Preparation
Underground Utility
Service
We take an "unlimited approach" to excavating, putting you, the customer, first. Your needs are heard, calculated, and discussed with you to make sure we deliver what you want for your project. If you're unsure of what you want, we'll make suggestions and offer solutions that complete a project you will love.
We get to know your project's challenges by analyzing the data and site background. We then use our extensive experience in soil science, excavation, and drainage to deliver a cost-effective solution for you and your unique project
We eliminate your stress.
In addition to our wide range of services, we also provide free estimates with no obligation! Our goal is to make working with us as easy as possible. The last thing you need to worry about is paying for something you don't want or need. With In-Depth Excavation, we give you an honest price upfront so that you know what to expect from us.
Our skills include flexibility, so if situations arise, which they often do, or some issues need troubleshooting, we know how to pivot and, most importantly, solve problems.
When you call In-Depth Excavation, we will be there on time, ready to get to work for you. Our team will respect your property and time, finishing the work quickly and efficiently without sacrificing quality.
Check out another great review from a valued customer!
"Dillon and his team were awesome to work with. I appreciated the team's willingness to do what it took to accomplish what I had envisioned. They were very thorough and diligently finished with quality. Thank you for doing a great job!" – Don Hjort
When searching for excavation services in Monroe, Call In-Depth Excavation. (425) 367-1521