Affordable Snohomish County Excavation
In-Depth Excavation has the experience for small, medium, and large dirt work projects
Do you need help with a residential or commercial land, earth and dirt work project? Do you need assistance with removing large amounts of soil, or do you need a design for a proper drainage system? If you are starting a residential or commercial construction project in Snohomish County, King County or Skagit County, In-Depth Excavation is your best choice for affordable and expert excavation services.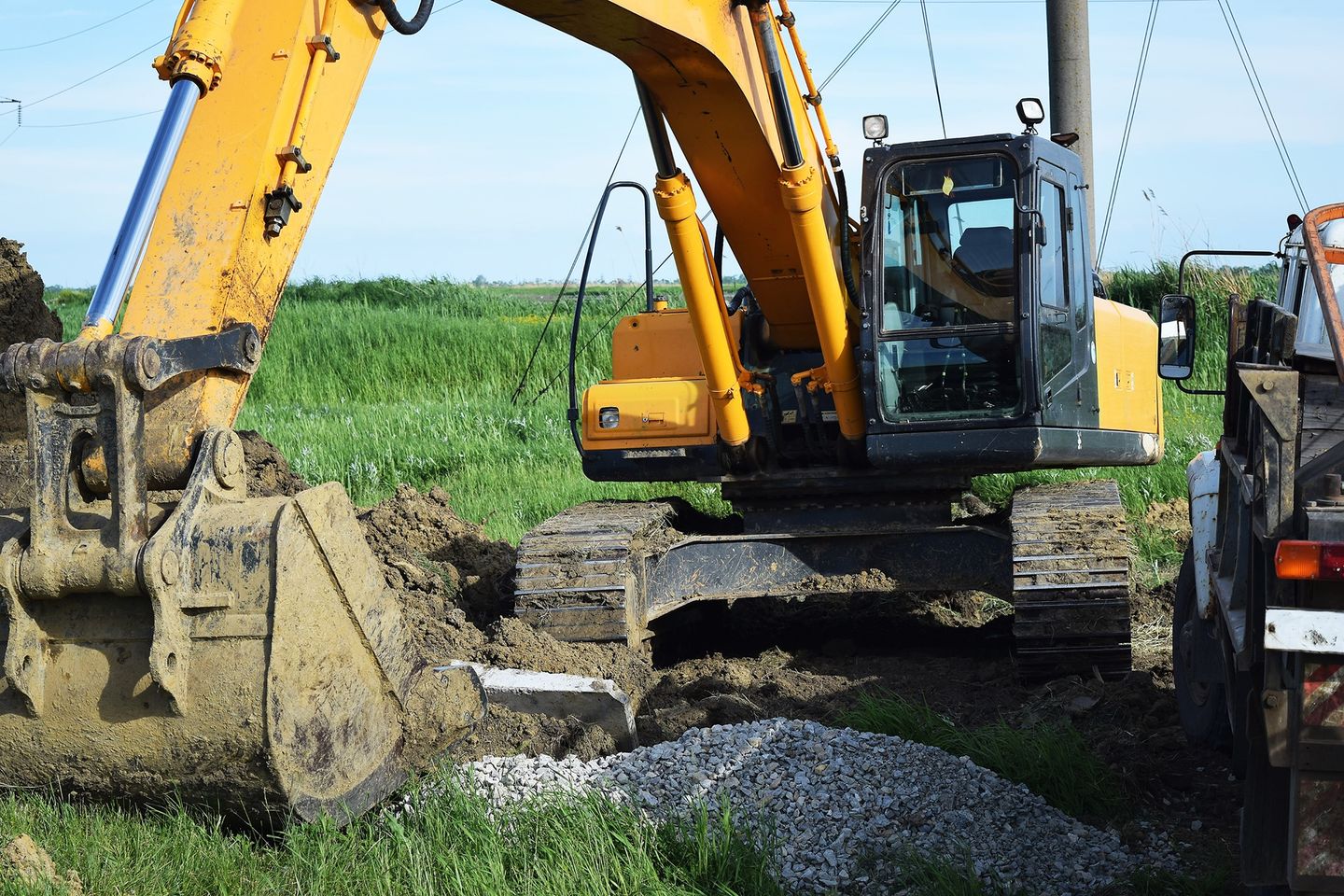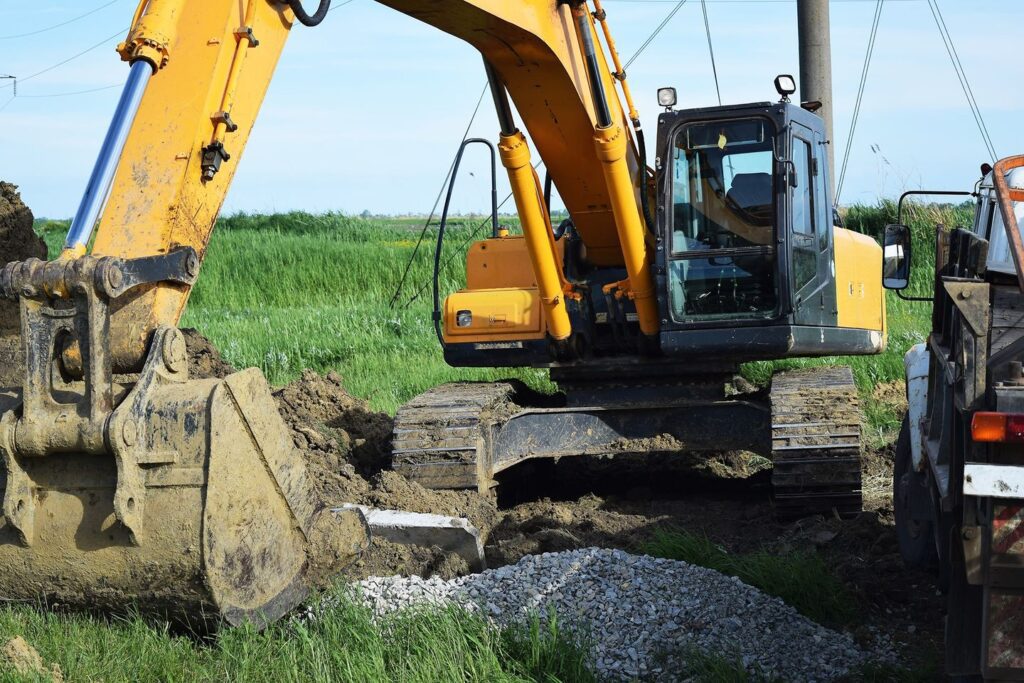 Experienced excavators provide quality digging services.
When preparing a property for expansion, building a house, or improving your land, you need an experienced and knowledgeable excavator. Excavation services include several earthwork duties required for construction projects. Excavation clears land, removes large amounts of dirt, debris, and old growth. Excavation prepares acreage for construction by land cleaning and land clearing. In-Depth Excavation provides all excavation services both above and below the ground.
Professional excavators possess the training required to know how land functions and withholds structure. They know how the land moves and changes over time. Only experienced excavators provide the soil with the strength and durability needed for a strong foundation.
In-Depth Excavation has the expertise to level and grade land for the optimal longevity of your structure.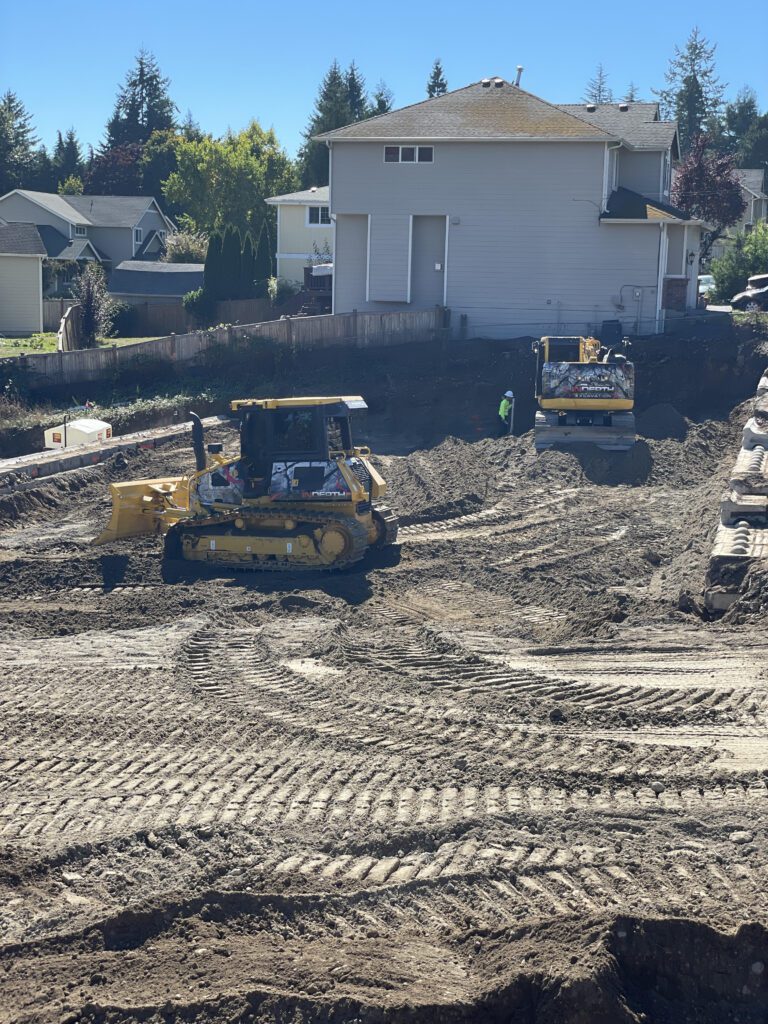 Only hire professionals for excavation projects.
If you hire someone without true excavation knowledge, inviting future problems is inevitable for your home's foundation, including water leakage into your home, house settling, sloping floors, uneven walls, drainage problems, and many other expensive repairs. Hiring a competent excavator is the most important thing you can do when hiring an excavator in Snohomish County. In-Depth Excavation is professional excavation done the right way.
Other issues with untrained excavators may include the absence of permits, licenses, and insurance. Excavation can be a dangerous task when performed by an untrained worker. If someone gets injured or something happens, you are responsible for incidents that take place on your project and property.
In-Depth Excavation upholds the highest standards of ethics in safety. They practice the management of comprehensive security procedures and precautions at all times. In-Depth monitors excavations, adjacent areas, and hazardous zones with pre-planned safety checklists and preparations. 
If you're thinking about recruiting a skilled excavator, you'll also want to consider the size of your project. There are plenty of Snohomish County and King County excavators, but some of them can only do smaller jobs.
In-Depth Excavation has the experience for small, medium, and large dirt work projects.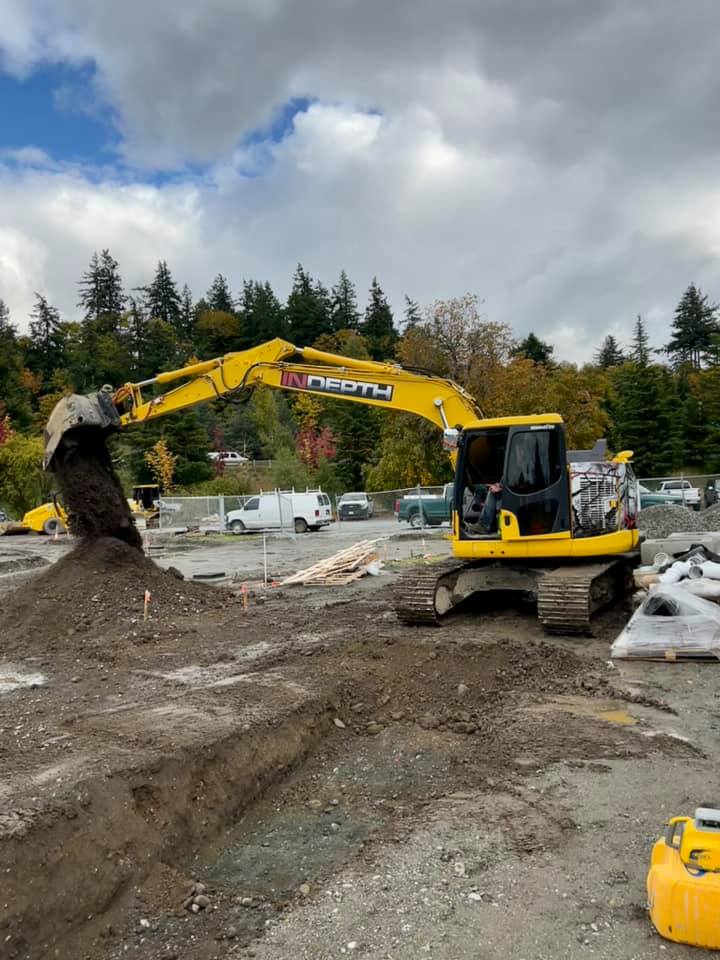 Your excavation team must have the requirements needed for the size of your project. Many companies can do excavation, but a specialized excavation company has the equipment, experience, and knowledge to handle and manage larger projects.
It takes years of experience, precision, and training to assess all dimensions of an earth project accurately. In-Depth Excavation has what you are looking for when you search for excellence in excavation. 
The difference with In-Depth Excavation is the quality of service, performance, and accuracy you will see throughout the project. From beginning to end, In-Depth Excavation adds precise detail and mastery in every aspect of the job. 
Performance, Quality and Customer Satisfaction
In-Depth Excavation cares about quality, service, and performance. You will never have to worry about a rushed job or cutting corners. The job is accomplished with the customer's wishes in mind as intentions are always communicated. We will choose the economical option if there is a more efficient way of doing the work that benefits our customers. We enjoy giving the customer the best result and overall stress-free experience.
In-Depth Excavation is proficient with local permits, ordinances and will gladly help you with those procedures. 
In-Depth Excavation has expanded our services! 
We have the experience you need for larger projects. Call us if you are a landowner or contractor looking for professional excavation services proficient in handling large volume orders. In-depth Excavation has the resources and mechanical equipment to deliver a high-performance job without exceeding your budget.
Excavation Services Include:
Dry and Wet excavation
Demolition
Land Clearing
Side Sewer
Grading
Driveways
Customer Review: Drainage installed along 150′ of driveway
"Water used to flow out of our field, down our driveway, and next to the house during the rainy winter months. Dillon and the team came out to install a French drain the length of the drive and a drain pipe under it to the other side, where the water would naturally flow down the other field to the creek. Even though the outflow drain is higher than the lowest point of the drive's French drain, Dillon knew exactly how to install the pipes. Dillon was extremely knowledgeable, transparent in fair costs and time, excellent with communication, and his crew was quick, nice, and amazingly skilled with a backhoe. Since the rains started up, our constant water flow is now wonderfully pouring out the pipe exit and away from the driveway and house. Absolutely worth it and I highly recommend In-Depth Excavation." 
Contact us or call for a free estimate. We are excited to hear about your next project!