In-Depth Excavation offers Professional, Courteous, and Responsive Service to our customers. With over 20 years in excavation, our expertise and equipment will handle your Earth Work, Utilities, and Demolition needs. If you have a project or question, please give us a call!
DILLON ASCHENBRENNER, Owner/Operator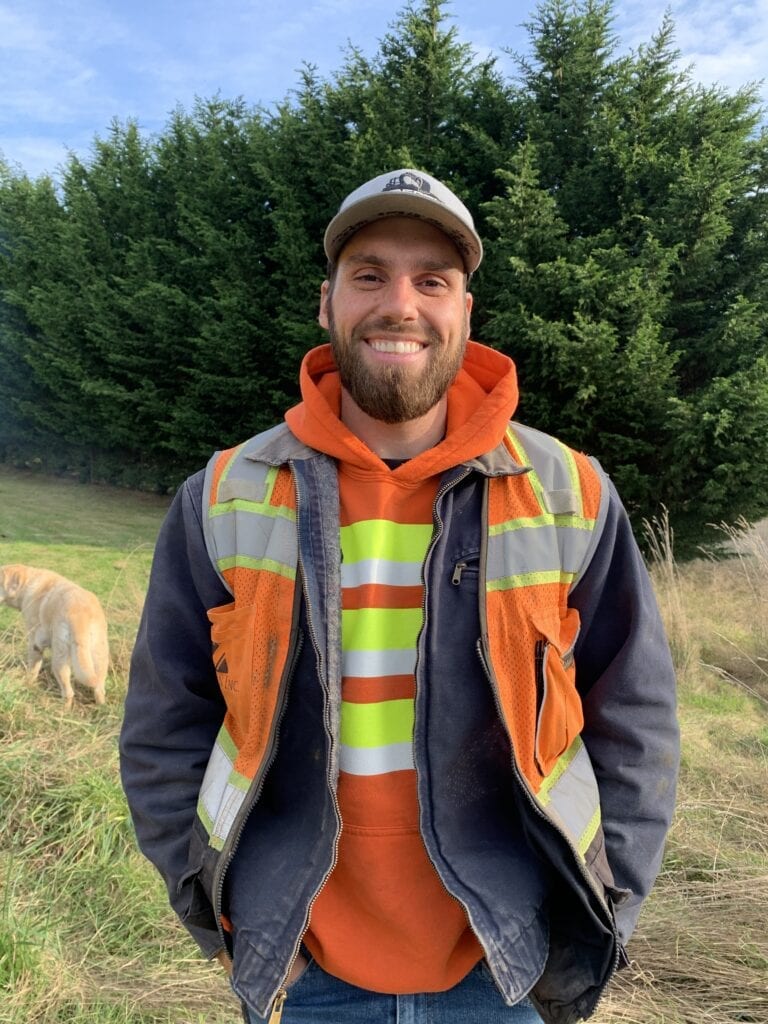 Dillon means business and delivers determination, accuracy, communication, and knowledge to all projects. Dillon established In-Depth Excavation following years of experience, astute observation, and study.  What started as a side job for family and friends turned into an ambitious passion and career.
Straight out of high school Dillon faced his first-panel interview and was offered an entry-level position with Alderwood Water and Wastewater District (AWWD). He opted out of his first semester of college and eagerly accepted. Within two weeks, Dillon had observed the employment structure, flow of business, and earning potential at AWWD.  He was determined to become a crew lead and mapped out the path to get there.
Dillon pursued every certification and new OTJ opportunity available to him. He attended Strategic Planning Committee meetings and boldly shared his perspective and suggestions. He made his goals known to coworkers, supervisors, and upper management. He took every certification seriously and mastered the understanding of water and wastewater management. Dillon served on the 24-hour on-call duty rotation team for five years. He was first to receive his CDL through a company offered program that he sought to establish. Dillon advanced through the ranks, exceeded qualifications, and was the youngest to be promoted to Utility Worker Lead in company history.  
Dillon applied the most efficient means to accomplish his crew's assigned work, and often finished early. He observed the timing of AWWD's workflow and the impact of decisions, suggested improvements, and challenged the status quo. He watched the character and conduct of co-workers, bosses, and other workgroups on job sites.  All the while, Dillon was developing a set of high standards by which he would operate as an individual, leader, mentor, and eventually a business owner.  In December 2017, Dillon was presented with the Arden Blackledge "Excellence in Leadership"  award which is the highest annual honor given at AWWD.
After eight years, four as a crew lead, Dillon left AWWD with a driving ambition to pursue bigger dreams. He was employed by various contractors working on storm, water, sewer mains, demo, plus grading and restoring for two years. Dillon applies ideas, vision, and efficiencies forward, always aiming for continuous improvement. He established the vision of In-Depth Excavation to the detail and brought it to reality in 2018.  Dillon proudly serves Western Washington and is on course for growth to establish In-Depth Excavation as a competitor in diverse markets.