Land Clearing and Yard Grading
If you are building a house, adding a structure to your yard, or expanding the use of your property, In-Depth Excavation will clear the land and prep it for your project.
Land clearing services remove trees, overgrowth, brush, leaves, stumps, and bumpy terrain. In-Depth Excavation can take on any complex ground surface and turn it into a flat, level area.
Land clearing transforms undeveloped property to expand its purpose and value. The maximum use of land is the main goal for those who purchase a property. Cleaning land keeps the acreage workable and healthy. By properly clearing the ground, crafting, and nurturing it, improved real estate can yield a positive investment return.
Our skilled employees uphold the highest standards of ethics in safety, accuracy, and detail. Our attention to safety and quality contributes to the successful completion of your project. We understand that a good project is a safe project.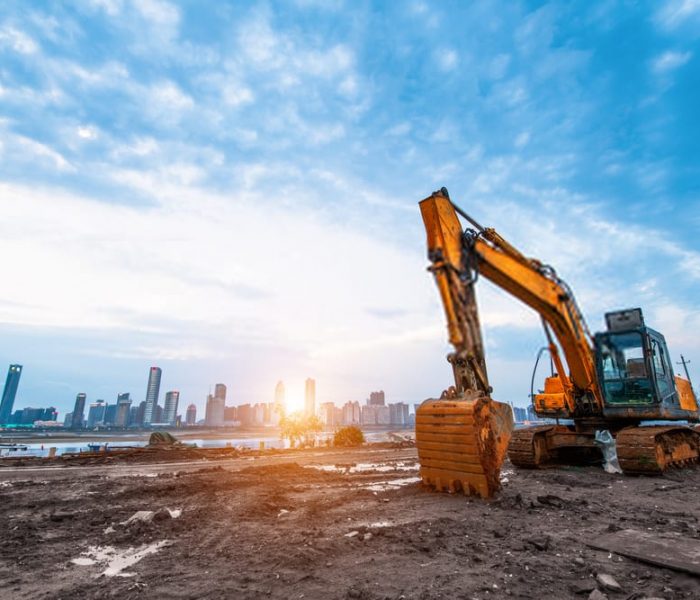 Why Snohomish County Residents Choose
In-Depth Excavation
for Land Clearing Services:
In-Depth Excavation maximizes the land's usage.

Finishes within budget and on-time.

Knowledgeable with Washington State terrain, environmental factors, laws, and permits.

Follows directions, communicates with all involved parties, other contractors, clients, county, and neighboring projects.

In-Depth Excavation offers land clearing services with cost-effective solutions.

Up to date with required registrations, licenses, insurance forms, worker's comp.

We practice safety protocols, procedures, and requirements.

In-Depth Excavation has references and reviews.
Land Clearing Techniques
Cut and Grind 
The area is cleaned of decomposed trees, excessive weeds, and overgrown plantation. Dead trees, rotting stumps, and dangerous root systems are turned into mulch and layered on top of the soil.
Pushover (Bulldozing)
A simple method of land clearing that involves pushing over obstacles on the land is the Pushover method. It's great for small patches of property. Bulldozing also smooths and spades the ground for working or building. Bulldozers push mounds of soil, sand, rubble, and other materials that can get in the way or are difficult to remove. This method loosens tight, knotted roots and dirt.
Pulling
This technique involves pulling ground structures attached to machinery with chains.
Yard Grading
Yard grading is an excavation service that levels the land. If the earth you are working with contains uneven piles of dirt, yard grading provides a good, smooth surface for a project to begin.
Your needs may include a flat surface for construction, or you may want a sloped area to build a rock wall or irrigation system for gardening. Both are great options for your yard cultivation plan.
In-Depth Excavation provides solutions to your yard's transformation with landscape grading services.
Land grading or yard grading happens after excavation, which we are happy to do for you and plan in your consultation.
Land grading achieves proper water drainage.
In-Depth Excavation is Snohomish County's Yard Grading expert. 
These are a few great reasons Snohomish county chooses In-Depth Excavation for yard grading, land clearing, and dirt removal projects.
In-Depth Excavation listens precisely to what you want and will meet your needs accordingly.

In-Depth Excavation cares about safety issues and treats your property with consideration.

Skilled and experienced with grading services.
In-Depth Excavation cares about all aspects of the job. They will take the time to get a complete understanding of what the customer wants. The job is left cleaner than arrival. If something breaks or fails or is not what the customer wanted, it is fixed. There are no shortcuts taken to save time or money. You will always get a fair and honest quote with no price gouging.
In-Depth Excavation offers professional, courteous, and responsive service to our customers. With over 20 years of combined experience in dry and wet excavation, we are equipped to handle your Earth Work, Utilities, and Demolition needs. If you have a project or question, please give us a call.
We offer advice when excavation guidance is needed. If you have a project or questions, contact us at (425) 367-1521 or at https://indepthex.com/.
Disclaimer: The information on this website is general information about excavation. It may or may not be relevant to the customer's needs as each need of the customer is different. Each project varies and is completed as an individual plan determined by In-Depth Excavation.